Diwali – the festival of lights and abundance is approaching. In India, Diwali is the most lavishly celebrated festival. The joy of celebrations begins with the Navratri and keeps adding up till the time Diwali finally approaches.
Diwali brings us the reason to celebrate and to get together with our family, friends, and loved ones. This is also the perfect time to jazz up our homes by house painting. Because India is dominantly a Hindu country, almost everyone celebrates this occasion of Diwali with great enthusiasm.
At this time every household reviews the appearance of their house. As a homeowner, you desire not only to revamp your houses but make it a delightful place perfect for Diwali celebrations! Certainly, Diwali is a great time to spiff up your home and make it a little bit more luxurious. When we talk about the brand new looks of your home, the first thing that comes to mind is the walls and the best way to give your walls a complete makeover is house painting.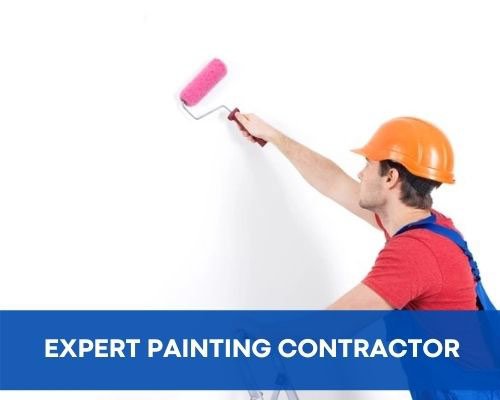 How to plan House painting 
House painting can be a huge, confusing and tiresome process for some. We, therefore, bring you a handy guide to make your house painting process not only simple but joyful. Isn't it great? So let's get started for the Diwali festival celebrations with our house paint guide:
Find Out What Kind Of House Painting Service You Need
However, Painting is a great way to give your house a lustrous look but remember it also costs you. So inspecting the house and recognizing the need for painting is necessary. Examine what your walls need – a makeover, a touch-up or a serious protection layer.
For example, your house is newly constructed and waterproofing treatment was done at that time. In this case, your walls are in good condition and you can skip a few steps in painting.
But when your walls need deeper conditioning and may have water seepage problems in that case you may want to treat your walls with protective painting than just decorative painting.
It is also possible that your interior walls and exterior walls paint is still intact and you can choose to paint a single wall in each room. Also with the use of stencils, painting has become even more fun. With stencils, you can recreate a focal wall and the rest remains the same! So inspect your home first.
Pick a Color Scheme for House Painting
Understanding the color scheme as suitable for your home may bring you better results. For example, a good color scheme may make your small room look bigger. For this, you may want to learn a little about color wheels or different color schemes.
You can also consult the color experts. These are professional and may suggest you the best viable and suitable color options for your home. Or simply take up any of the following color combinations.
These are a few trendy and classy two-color combinations for Diwali this year. These color combinations can surely brighten the look of your space.
Yellow and Grey
Purple and Burnt Orange
Pink and Green
Beige and Burgundy
Off-white and Lavender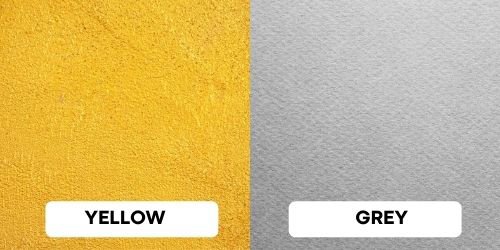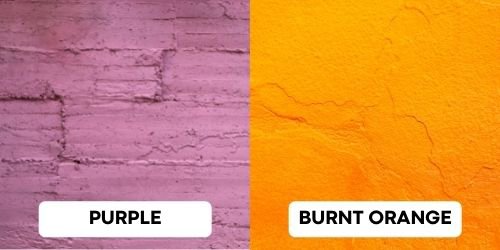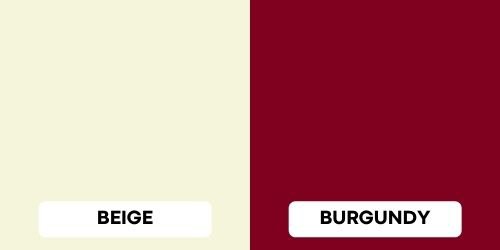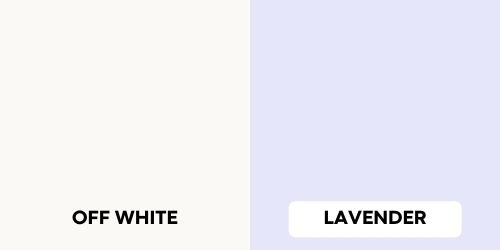 Important: Choose The Right House Painting Contractor
By now you have visualized the look and feel of your home after painting. Yet it is crucial that you select the contractor who can bring out those visuals in reality. You can get a contractor in the following ways 
The best way to find a painting contractor is consulting with people who've used them. If you have friends who've hired painting contractors in the past, ask them about their experience and who they'd recommend for your home.
Online searches have made finding an expert painting contractor in your locality much easier. You can right away Google search the painting contractor nearby and the results will be there. But again before shortlisting the contractor, look for the reviews on the internet. Generally, a contractor with more positive reviews is trustworthy. Further, you can ask the contractor for their credentials and past work profile.
You can also choose to contact paint companies that offer complete painting solutions.
Preparations Needed to be Done Before Painting Starts!
If you are already living in the home, collect the removable things and wrap them carefully. Keep in mind that you pack them in order so that they can be put back to place easily. For this, you can use cartons.
For things that cannot be removed, you can cover them properly so that no residue of paint can settle in. Also, make sure that flooring and light fixtures are properly taken care of while painting work is being done. Put the electricity off where possible and no wiring should be left open. 
Post Painting Work
Now the painting work is finished, you need to put the things back in place. Start with uncovering the things which were in the room and then other things. Finally, it's time to coordinate all other things with the color scheme you chose for your home.
Pep up your rooms with draperies on the windows. Bright up the living room with sofa cover and bold statement cushions. Complement bedrooms with matching linens and pillows. You can also spread rugs and carpets to complement this new look of the house.
Final Day- The Diwali
Today is the time to give it the final touch by using Diwali special door hangings, light strings, rangoli, diyas and scented candles. Make good use of flower décor on the day. Get ideas from the internet. 
Most importantly, welcome your loved ones with an open heart and have a great time enjoying the food, sweets and beverages. The joy of being with loved ones is the greatest joy and you put all your efforts to make your home beautiful for this. So don't forget to relax and enjoy to the fullest.
Diwali Bonus Tips for House Painting
§ Keep a plant in a lively shaded pot and enhance it with pixie lights.
§ For the washroom, utilize coordinating hued napkins, towels, containers, and doormats.
§ Utilize blend, reed diffusers and fragrant oils, to create a serene vibe.
§ Perk up the dull space with mirrors in beautiful golden casting frames§ Beautify the temple area with flowers, golden and silver adornments, carved clay lamps and brass bells.
Follow – https://homeinteriohub.com for More Updates